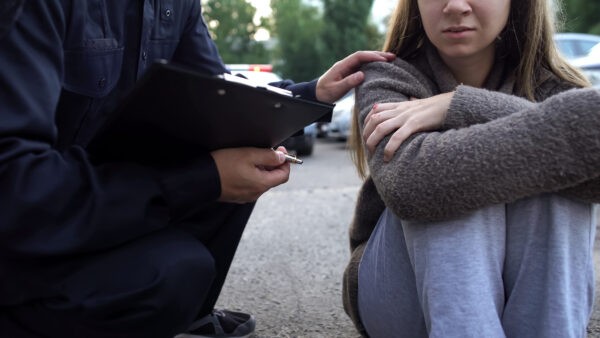 HARRISBURG – The bipartisan, bicameral Youth Safety Caucus, chaired by Sen. Camera Bartolotta (R-46), Sen. Anthony Williams (D-8), Rep. Natalie Mihalek (R-40) and Rep. Melissa Shusterman (D-157), supports the passage of legislation to enact a permanent, independent Office of the Child Advocate. This legislation would enhance critical due process safeguards by ensuring that every young person placed in custody of the commonwealth is safe, treated fairly and receives a quality education.
"As we kick off National Child Abuse Prevention Month in April, moving toward the creation of an independent Office of the Child Advocate is such a critical step for Pennsylvania," said Bartolotta. "No one deserves protection and advocacy more than our most vulnerable youth, including children in foster care and the juvenile justice system."
Pennsylvania is one of only 12 states that hasn't yet created an independent office to advocate on behalf of its children. Grand juries, joint state government reports and task forces have been recommending that Pennsylvania do so for more than 20 years.
"With the tragic history of abuse and mistreatment in our commonwealth's juvenile facilities throughout the years, creating a permanent Office of the Child Advocate is a no-brainer," said Williams. "These kids need someone outside of the system who they can go to for help and support."
The role of the Child Advocate would be to make periodic visits to licensed residential facilities for children; develop a method for receiving and responding to complaints from youth and the public; connect children and families with appropriate government services; and recommend systemwide improvements to benefit the health, safety, welfare and rights of all children.
"The children of Pennsylvania deserve an advocate that will be there for them 24/7, 365 days a year, every year, to protect them and serve them on a permanent basis," Shusterman said.
This session, Sens. Michele Brooks (R-50), Judith Schwank (D-11), Maria Collett (D-12) and John Kane (D-9) filed a co-sponsorship memo to create a permanent Office of the Child Advocate in the Senate, and Rep. Christina Sappey (D-158) filed a similar memo in the House. Legislation is expected to be introduced soon.
CONTACT: Katrina Hanna, 717-787-1463